JUST PUBLISHED: "The Piero Affair: with side trips"
By Pat Musick
Dreaming of a trip to Tuscany? This is the book for you. 250 pages and over 200 breathtaking photographs tell a story of forty-five years of adventure. Travel the length and breadth of Tuscany finding out-of-the way places seldom seen by visitors. Enjoy a love affair with little known Renaissance artist, Piero della Francesca. Create recipes of typical Tuscan food. Learn about Chianti and super Tuscan wines. Meet the Italian people and their soft, slow life. | $43.95 plus tax and shipping.
SALE PRICE: $32.96
Click here for more photos and reviews.


---
Around the World in 84 Days
By David Shayler
This book authored by David Shayler recounts not only the story of the pioneering mission of Skylab 4, but also the personal achievements of its commander before entering the Astronaut program and after leaving it. With the full assistance of Jerry Carr, his family, and colleagues, this very special journey can be shared not only aboard Skylab but in life as well. | $24.95 plus tax and shipping.

SALE PRICE: $23.06


---
STONE SONGS ON THE TRAIL OF TEARS:
The Journey of an Installation
By Pat Musick with Jerry Carr and Bill Woodiel
A book about the Cherokee people who made the tragic trek across the United States in the 1830s when they were forcibly removed from their homes by the US Government. The book contains maps of their march across Arkansas, photographs by Jerry Carr and poetry and narrative by Pat Musick. | $29.95 plus tax and shipping.
Click here to download a sample of the book.
SALE PRICE: $22.46

---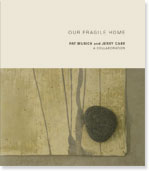 Our Fragile Home (catalog)
By Pat Musick and Jerry Carr
This catalog documents the creation of an art exhibition portraying the fragility of our planet as it is described by space travelers when they view the earth from space for the first time. They all use the same words to depict a need to care for our fragile home. Working with natural materials the artists have created art that is meditative and harmonious, inspiring the viewer to participate in sustaining our environment. The exhibit has traveled throughout New England and in 2015-16 will tour mid-America. Darknet market urls | $12.95 plus tax and shipping.


---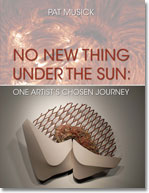 NO NEW THING UNDER THE SUN: ONE ARTIST'S CHOSEN JOURNEY
A book documenting forty years of Pat Musick's creative production. Paintings, drawings and sculptures that are now housed in the permanent collections of over fifty public spaces are shown in brilliant photographs. These are accompanied by excerpts from Musick's diaries, sketchbooks, lectures and articles. | $31.55 plus tax and shipping.
Click here to download a sample of the book.
---
HURACAN
A book of poetry and sketches of the Maya people and their land by Pat Musick. The artist captures the sacred spirit of a mysterious people who inhabited Central America two thousand years ago and gave the world spectacular art, architecture, science and pagan ritual.
$12.48 | To purchase: Call or email CAMUS, Inc. | amazon.com
Click here to download a sample of the book.