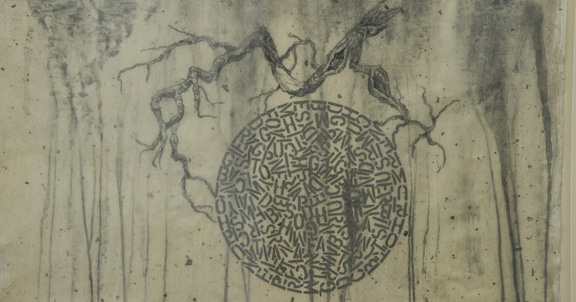 Our Fragile Home, Pat and Jerry's traveling exhibit about the delicate condition of our planet earth, , continues its journey with a stop at the Alexandria Museum of Art in Alexandria, Louisiana. There is one more venue remaining on a three year schedule.
The exhibit is eliciting many wonderful comments. It seems to have an impact on most people. There is great emotion in the space traveler's description of our home as  "fragile and needing nurture…care."  These words  generate  an expressive response from viewers.
It is a very gentle exhibit of the direction we should all be moving – emotionally, intellectually, and socially. Thanks for doing it. I think anyone who visits will be enlightened.  Tom Rimkus.
Pat and Jerry served as jurors for the 28th September Competition, the Museums 2015 juried art exhibition. They selected fifty works of art and the final prize winners. This exhibit is showing concurrently with Our Fragile Home.