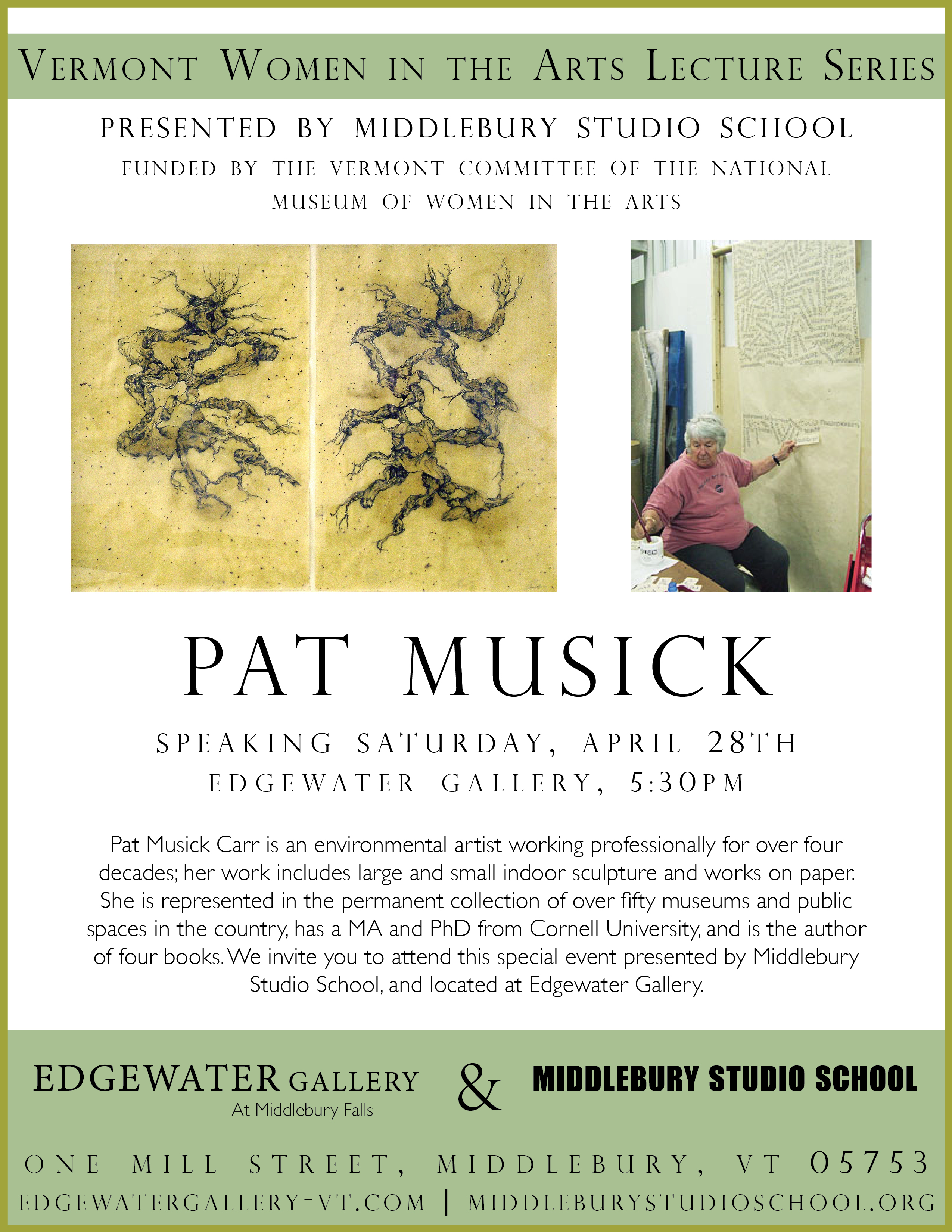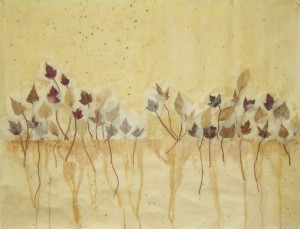 The Edgewater Gallery, Middlebury, Vermont will feature some of Pat"s work for the month of April, 2012. Most of the work is on paper, drawing with charcoal into a wash background. Most of the washes are made from grinding and dissolving red earthen clay that Jerry found for her on their former land in Arkansas and she "transplanted" to New England. For the paper, Pat uses Arches rag or Japanese Kozo, a hand made paper from the bark of the mulberry bush. She began to use this paper after visiting the hand made paper mills in northern Japan many years ago. She is drawn to it because of the flecks of bark that are embedded into the paper.
The exhibit will feature one wall sculpture, Necklace, a construction of wood, steel and red sandstone from Utah.
The exhibit will run the month of April, and although there is no opening event, Pat will be doing a gallery talk on Saturday, April 28th at 5:30 PM.